It has to be fun!
Back to basics
We believe that people are more likely to participate in the sport if they understand and appreciate the background and the beauty of our industry. 
We are passionate about the techniques and the know-how behind how horses are bred, sold, broken in and trained and we feel that sharing this experience can only help people to enjoy our industry and potentially increase their participation.
We think that owners will relate to a specific stallion if they have seen him and they are more likely to buy from a stud farm that they have visited. 
Therefore, we like to organize a yearly tour of the major stud farms in the hunter valley in order to share our passion with our client. This is an opportunity for us to strengthen our relationship with our clients and also to get owners to meet each other in a relaxed environment. 
Our point of difference:
Being French in an Australian industry is a strong point of difference that gives us a more international perspective on the global market.
During the Australian winter the European racing season comes alive and every year after Royal Ascot we organize a VIP tour visiting the leading stud farms of Normandy and the world-class training center of Chantilly in France.
This is always a very enjoyable and social week with our clients. Along with the various horse activity, we organize some fine dining experience with wine tasting as well as other activities to discover some iconic French places. 
Feedback on the Frecn tours: 
Peter Walsh, WA
"It was a trip of a lifetime. The history behind the French racing industry is mind-boggling. One of my favourite holidays ever. The food and wine were superb and we had a real insiders tour."

Adrian Harrold, WA
"What a fantastic few days. To Louis and Nico from Astute Bloodstock thanks for organizing everything. It was seriously memorable and will go down as one of my all-time highlights."
 
Peter James, NSW
"Last year we had the pleasure of being guide thru the racing world of France by Astute Bloodstock. Louis and the team provided us with an outstanding insight taking us to morning training at Chantilly picnicking with some of the highest profile trainers in France and visiting amazing stud farm such as the Agha Khans. When you mix this with wonderful restaurants off the beaten track and 400-year-old chateaus to stay over an invitation by Astute should be an instant acceptance".
Nigel Smithers, NSW
"A huge thank you again to Louis and Nic for organizing this fabulous trip. We had an absolute blast. Great food, great wine, great company and plenty of laughs. So blessed to experience these amazing farms and warm hospitality in this beautiful part of Normandie. A pleasure meeting you all and hope to catch up again soon. We should ALL keep in touch. Safe travels ... until next time. Cheers Jo and Nigel 🏇🥂😎🍷"

Peter Colley, NSW
"Our horse trip in France was a real eye-opener into the breeding and racing world. The tour was well organized, fun and fascinating. We learned a lot about thoroughbreds in general and we came back even more enthusiastic about breeding and racing. We look forward to going on another tour with Astute Bloodstock."

Glen Spratt, NSW
"A truly memorable trip, up there with the best holidays, I have had. We had the privilege to meet some remarkable people and visit the most beautiful places. It's a trip not only for people who love horse racing because it's so much more than that. I'd love to do it again. Thank you, Louis! "
Roger Langley, VIC 
"Louis has been a terrific help in advising on bloodstock purchases, as his knowledge and access to all of the major players is unique.  His understanding of each farm, breeding records and success is second to none. His tours and visits of the historical and cultural sites throughout Chantilly & Normandy are outstanding.  I would never have known these places and the memories will stay with me forever."
Andrew Bostock, VIC
"My wife Liz and I joined Louis for his racing trip in Deauville and Chantilly in August 2016. We had a wonderful time, Louis is a superb host and introduced us to fascinating
racing people and we discovered stunning studs and racing stables in the region.  Early morning trackwork
and exploring Chantilly were highlights. "
Tony and Sue Williams, NSW
'Thanks so much for a superior equine/tourist tour of the beautiful country you are from. Sue and I learned so much and we really loved what you did for us. France is an amazing country, I will spend more time there I can assure you.'
Derryn and Eloise Harrison, Gold Coast
"The experience will stay with Eloise and I for the rest of our lives, and that is a gift we will never be able to say thank you for.  We can't wait to host you both when we see you in Australia"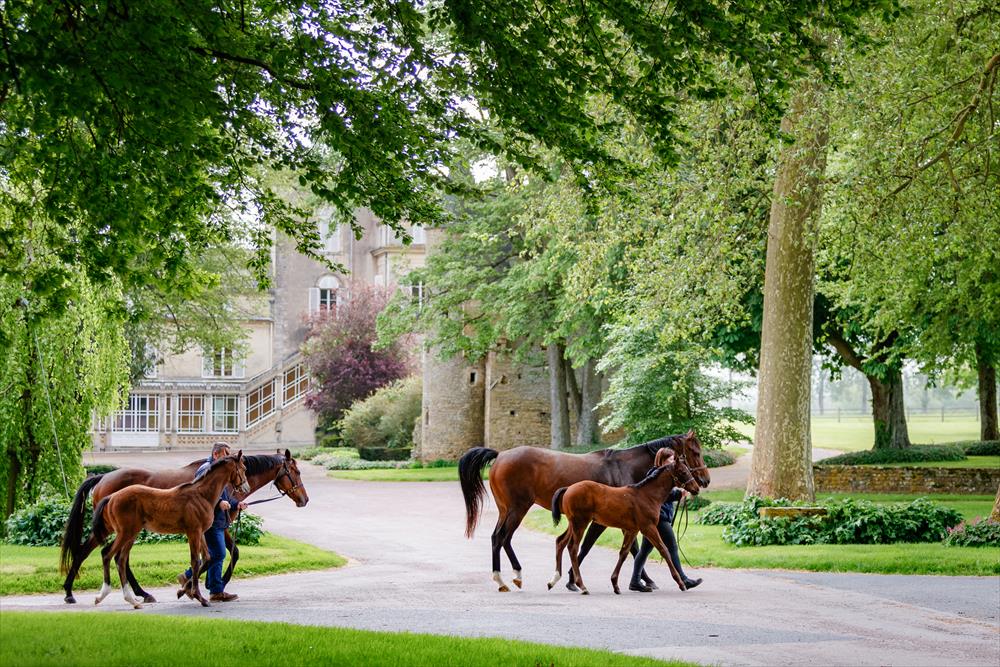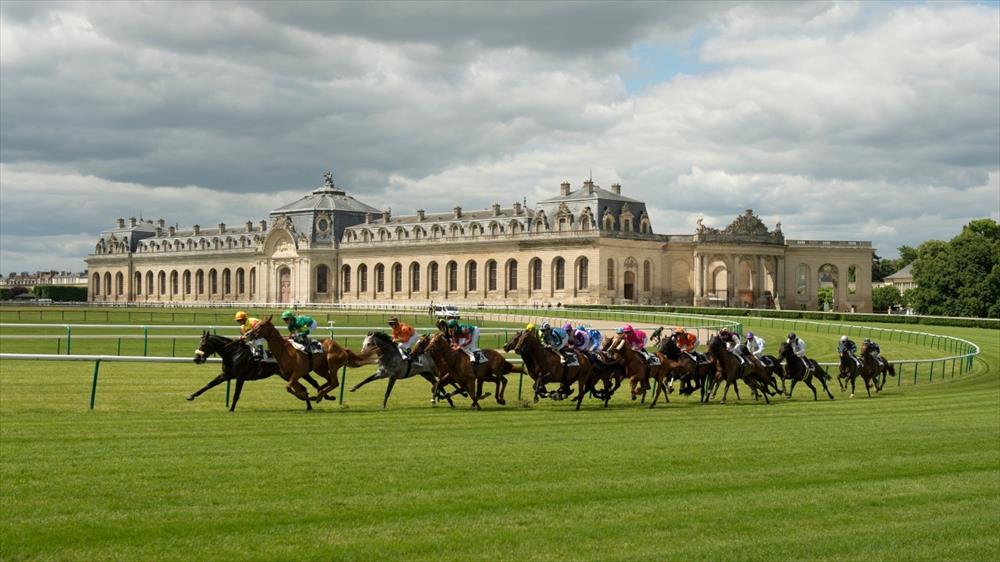 The pursuit of top horses continues in Europe this spring.
Video
Who is the best stallion for your mare?
Video