The paradox of Australian staying races
I often hear racegoers saying, "Why don't we start breeding stayers in Australia to win our own feature races instead of importing all these expensive European gallopers?" 
Well, our leading stud farms have shuttled some of the very best European middle distance stallions over the years in Australia and most of them have generally failed. Why is this? Why does Galileo, one of the greatest stallions in the world, produce 13% stakes winners to runners in the Northern Hemisphere and only 5% stakes winners to runners down under? 
Even more ironic, his best Australian performer, Cox Plate winner Adelaide, wasn't even conceived or trained here. Does our broodmare population not suit Galileo? That's hard to believe when you consider that he has produced 11 Gr1 winners in the Northern Hemisphere out of Danehill mares, including the greatest horse in the world, Frankel.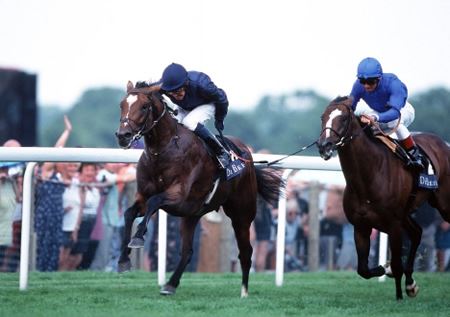 My view is that it is pointless to breed stayers if we don't have a suitable racing program for them to thrive on. Of the 19,000 races run every year Australia wide, only 8% of those races are run over 2000m and above, while 33% of our Gr1 races are run in that very same distance bracket.
The numbers above highlight that Australian racing rewards stamina more than speed, contradicting both our breeding industry and our race programming, while opening the door for imported horses to succeed here.
In England, Ireland and France around 40% of races are run above 2000m. Considering that European stayers are so dominant here, we obviously need to take a look at how their programming is structured and learn something from it.
The last Cox Plate winner, Adelaide, had his first start over a mile as a late 2YO and his second start as 3YO in a Gr2 event over 2200m. His remaining seven starts have all been over 2000m. How often do you see a multiple Gr1-winning 4YO with only 8 starts to his name over theses distances? In Australia the answer is, never.
The last five VRC Derby winners all started their careers over sprinting distances and 66% of their race starts were below 2000m. Needless to say they were rarely competitive until they reach their optimum trip. The way Derby horses are currently trained here, by starting short and building up in distance at every start, it takes them 4 to 5 runs to reach their suitable distance and, by the time they get there, they are either tired or they have reached the end of their preparation.
In Australia, we have the best sprinters in the world because we have an excellent program of sprinting races which has impacted the breed over time. In the bigger picture breeding and racing go hand to hand.
It is obvious that we don't have enough races to prepare our horses for the feature staying contests, the underlying factor behind local staying types starting their careers over unsuitable distances.
We need to build a top program of races for middle distance and staying bred horses to target from the start of their racing careers (as 2YOs and 3YOs) rather than running them over distances (below a mile) which are not suited to their pedigree, conformation and ability.
Ergo, we need more opportunities for 2 & 3yo to build staying fitness without clashing against sprinters. The good news is, those races won't be taken over by European stayers who don't, for the most part, race here until they are at least 4YOs.
Teaching horses to sprint as a 2YO and then trying to make them into a top stayer as an older horse is equivalent to burning a candle at both ends. Horses are not motorbikes. Only a few exceptional horses can do it every so often, but they rarely repeat their early form once they reach weight for age level.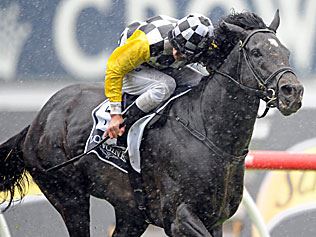 Australian stud masters have made a strong investment in recent years standing middle distance to staying stallions such as Americain, Animal Kingdom, Carlton House, Camelot, Dundeel, Fiorente, Polansky and the great So You Think. Who knows which one will become the next Zabeel? One thing for sure is that we need to tailor a better racing program for their progeny, because if history repeats itself these horses will have their impact at stud curtailed through lack of opportunity for their progeny.
Also, let's not forget the importance of good race mares in the equation to breed stayers. Last season (2013/2014) in NSW & VIC, only of 9% of the 66 open stakes races from 1800m and above were won by mares. The dominance of imported stayers has very little contribution to the gene-pool given that most staying contest are now won by geldings. 
Over the last five years Australian breeders have produced an average of 14,000 foals. Over such a large population, surely we could find a way to produce a few top middle distance horses and stayers. Last year, 22% of our Group 1 races went to horses bred overseas. I am all for the internationalisation of our sport and I don't think we should close our borders, but I feel that with such a sensational breeding and racing industry we could do a lot better.
Nothing great is ever achieved as a second thought so let's start focussing on a well-planned program for young horses to thrive over a bit of ground. The rewards are huge!
Last year, just two of the 24 Melbourne Cup runners were bred in Australia. If nothing changes, then we should really look at renaming the race that stops the nation to the European's Cup…
The Derbies
Of the last 14 VRC Derby winners, half of them have not won a race since and most of them haven't retired to stud either. Consider that most VRC Derby runners are just turning 3. History suggests that a 2500m high pressure race is just too much of a task for those young horses, a situation compounded by them having to race the first 200m to fight for a good position in the field before the first turn.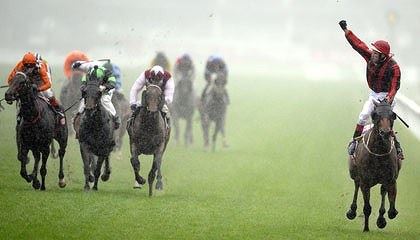 Let's take an example from other countries that do produce good stayers:
In 2005, at the request of 24 times champion trainer Andre Fabre, the French racing authority France Galop decided to reduce the Derby trip from 2400m to 2100m. The race had lost its prestige due to horses coming out of it failing to repeat their performances or having very little impact at stud (just like the VRC Derby). Since the readjustment influenced by the champion trainer, the French Derby has now produced several outstanding stallions in a short period of time such as Shamardal, Lawman, Le Havre and top emerging young sire Lope de Vega. 
Meanwhile, the Kentucky Derby, which is run over 2012m, has a strong history of producing top stallions such as Northern Dancer (the greatest stallion ever), Unbridled, Secretariat, Thunder Gulch, Real Quiet, Seattle Slew and the Japanese breed shaper Sunday Silence.
Both example shows that a shorter Derby is the way to go in order to produce successful stallions. Given the shape of Flemington racecourse, a 2000m Derby would be an excellent result for both the racing and breeding industries, and also makes far more sense from a national programming perspective. This is our opportunity to turn a gelding race into a stallion-making race!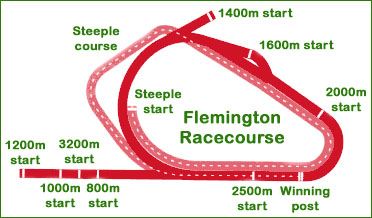 In the last 20 years no horses have ever completed the VRC/ATC Derby double – quite puzzling when you consider that the races are 6 months apart and they are really targeting the same types of horses. As horses historically seem to rise in distance with age, maturity and fitness, isn't it illogical that the VRC Derby in November is ran over a longer trip than the ATC Derby that takes place a half a year later? Correcting the upside down programming would allow a VRC Derby winner over 2000m to subsequently be competitive in an ATC Derby over 2400m.
The versatile colt capable of winning both prestigious Gr1s would secure a pretty special place at stud, allowing Australian breeders to produce their own top stayers instead of watching Australian trainers spend millions each year on imported gallopers.
This year the Inglis Melbourne Premier sale averaged $95,000 while the Blue Riband section, which is exclusively made up of yearlings with staying pedigrees, averaged $130,000. This emerging trend certainly shows that there is strong underlying demand for staying types at the yearling sales, and as soon as we have a good tailor-made racing program to complement that, we should be breeding stayers with confidence.
The pursuit of top horses continues in Europe this spring.
Video
Who is the best stallion for your mare?
Video